Our shipment aboard the MSC Gina landed today in Durban, S.A. The 2400 km overland trip up to Lilongwe now begins, with an E.T.A. of July 18.
Good News! After 70 days of ocean and land travel, and assorted delays, our shipment arrived in Lilongwe, Malawi today! Held in Ministry of Hope's clearing agent's warehouse, the Malawi Revenue Admin inspection and clearing process now begins! The shipment left NY on June 6, with a scheduled ETA of July 26. This is why we allocate a good deal of extra time!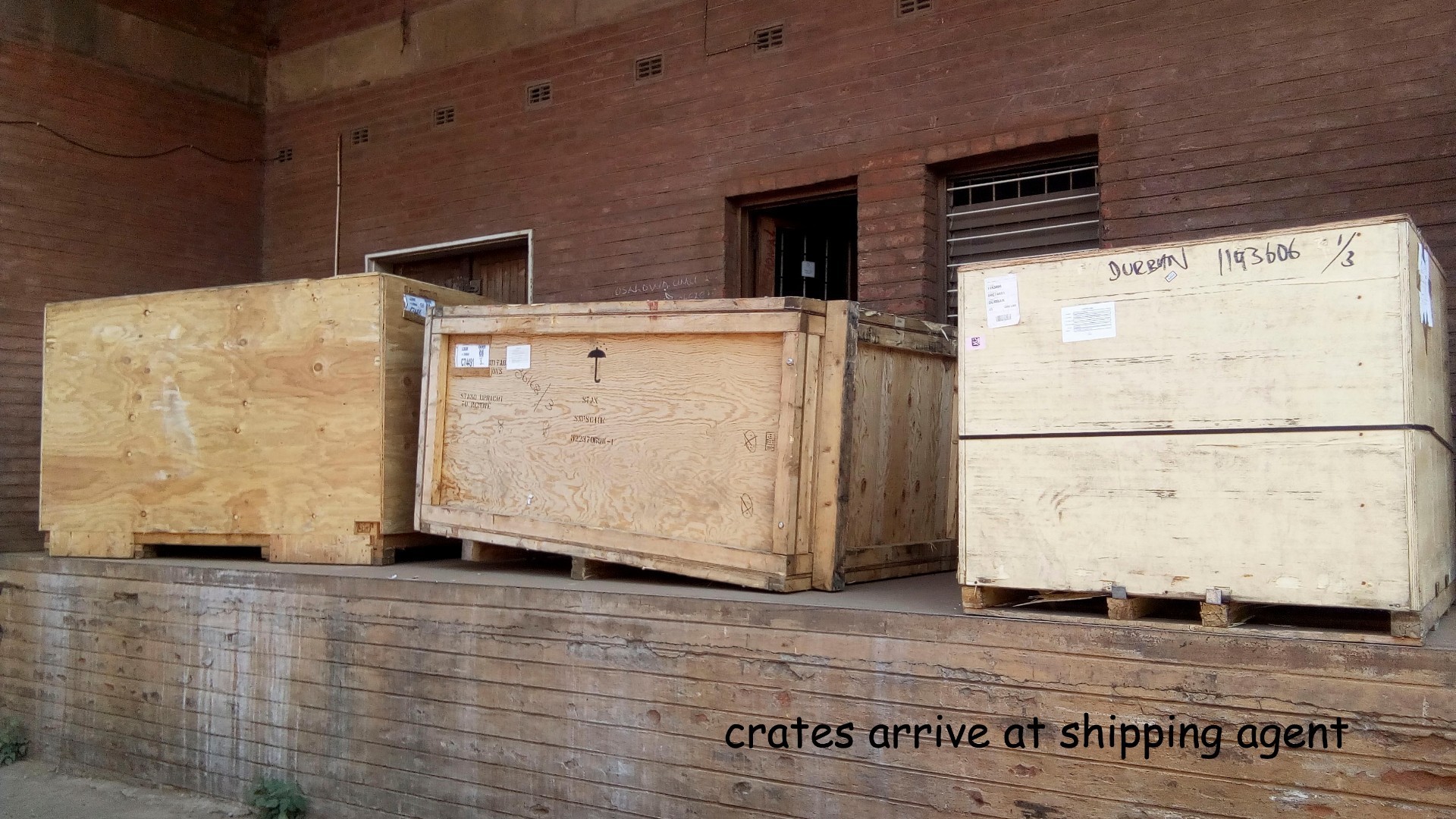 Good News!
Our 4th Library/Media Center nears completion at Chimwang'ombe! Daniel's team has been hard at work and this building will be completed by September 1. Can't wait to install some of the 7000 more books we shipped this year, and library tables!
Updates underway
Please go to our Programs Page and look for "Updates" buttons